Opinions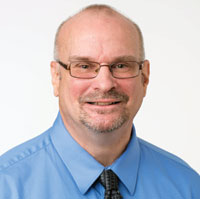 Cuban Joins the JCP Fun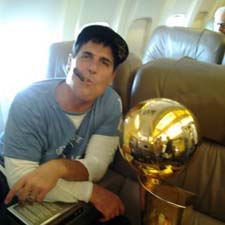 Mark Cuban
Just when J.C. Penney's shareholders thought that things would finally quiet down, word has come that Mark Cuban has bought 1 million shares of its common stock.
For those of you not familiar with Mr. Cuban, he is a very rich guy who built a billion-dollar-plus fortune through software and the Internet. He currently owns the NBA's Dallas Mavericks, Landmark Theaters and Magnolia Pictures. He is also chairman of AXS TV, the cable network.
As his Wikipedia biography states, Mr. Cuban is also a performer of some note, currently appearing as a "shark" investor on the TV series "Shark Tank." He has also acted, as both himself and other characters, in a film--"Lost at Sea," in which he played a character called Villain--several TV series and commercials. Not only is he no stranger to the limelight--he is also an active seeker of it.
Cuban's arrival into the J.C. Penney circle has occurred while its board of directors is still sighing with relief over last month's departure of Bill Ackman from its ranks. The board successfully wished Ackman away after his extremely public criticisms of the board and CEO Myron Ullman, and his call for the speeding up of the search for Ullman's successor and the replacement of the board's chairman, Thomas Engibous.
However, Cuban's MO suggests that J.C. Penney may have yet another activist loudmouth in its midst. His behavior at Mavericks games has been notable for its lack of restraint. As the Mavericks' owner, he has been fined 13 times to date by the NBA for criticizing referees and league policies, fines totaling nearly $1.7 million. He is known to yell at players on opposing teams, and once organized a booing campaign against former Maverick Michael Finley, when the latter returned to Dallas as a member of the San Antonio Spurs. In an interview several years ago, Dirk Nowitzki, the Mavericks' star player, said Cuban "has to learn to control himself as well as the players do."
It's not hard to imagine that J.C. Penney's financial performance, especially if it continues its downward slide, could elicit similar emotions from Cuban. After posting a net loss of almost $1 billion in its last fiscal year, the company posted losses of $348 million in this year's first quarter and $586 million in the second quarter. Its stock price has fallen nearly 35 percent since the beginning of the year--almost to the point where your faithful correspondent will soon be able to buy a million shares.
If this keeps up, how long will it be before Cuban begins organizing booing campaigns against the J.C. Penney board and management?--David Gill