Opinions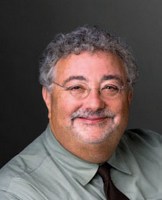 The Hunger Games
And so it goes on. Macy's, 100 stores. Sears and Kmart, 150. Kohl's, Walmart and so on and so forth.
The ever-increasing, seemingly never-ending deconstruction of the conventional American retailing industry is top of mind in the home business these days. Every store is grappling with the ramifications and wondering when to say enough, we've reached critical unmass.
But lost in all the headlines is the other side of the equation. Namely, what it means for all the suppliers whose existence depends on sending products to all of the tens of thousands of retail locations.
Increasingly, they are up the supply chain with too many pallets.
Too many pallets of products that would have gone for opening orders, now cut back because there are fewer physical store loading docks to accept them. Too many pallets of re-orders and opportunity buys and one-time specials. Too many pallets.
So, where do you go to replace a $10 million program that is now an $8 million truncated order?
The first place most vendors are turning to is the Third Tier, the derogatory label used for off-price operations like the TJX family, Ross, Tuesday Morning and their brethren. But the margins are tight, the business is not always particularly steady and the competition is increasingly fierce.
Next stop is usually online. Yes, it's still growing but often times the math doesn't add up. There usually aren't any actual orders, just commitments to pay for whatever is sold … when it's sold. They used to call that consignment. And even then, we're still talking about relatively small top-line numbers.
More creative vendors are turning to the dollar store channel. It's the only physical store format that is still putting up the triple-digit store openings that used to characterize the good old days. Again, margins are tight, assortments are highly edited and dollar stores are not a viable outlet for any supplier above the opening price-point level.
Then there are the supermarkets and drug chains. They often have similar ground rules to the dollar stores but appear to be less tapped-out as an option for home suppliers. As the lines blur between drug chains, dollar stores and food operations, they will show up on more radars in the years ahead.
There's also export, direct-to-consumer selling models and even more obscure channels like the military, institutional and hospitality.
They are all out there and any supplier not exploring these choices with the unrealistic expectations that conventional retailers will continue to be the mother lode is just not paying attention.
So, receding retailers have problems they need to solve. But so, too, will suppliers who in the face of very different retail hunger patterns will have to figure out how to adjust their feeding habits.
Warren Shoulberg is the editorial director of HFN. He can be reached at wshoulberg@progressivebusinessmedia.com.