Columns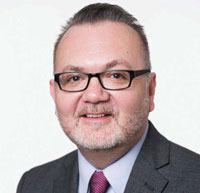 In the Public Eye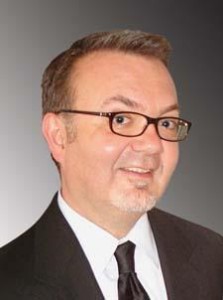 Duke Ratliff
Remember the '80s song "Somebody's Watching Me?"
The lyrics for the Michael Jackson-like ditty went: "I always feel like somebody's watching me."
Well, I nominate that almost-forgotten tune to be the song of summer 2013 for decision makers of all shapes and sizes.
If recent events are any indication, if it feels like somebody is watching you, it's because they probably are.
No, this isn't another diatribe about Edward Snowden, the CIA and the NSA. Instead of a government-backed conspiracy, it's the ever-widening social media combined with a 24-hour news cycle that's keeping tabs on corporate America. Make a misstep and it goes viral, and is repeated over and over on a blaring news loop.
AOL's CEO, Tim Armstrong, is feeling the sting of a public lashing after he fired an underling during a conference call earlier this summer. Armstrong's not the first boss to terminate an employee while in the midst of a childlike snit, but his actions went viral and he became an archvillain.
Closer to home, Paula Deen is still recovering from admitting that she used racial epithets as she became part of the ongoing and ever-widening discourse in what we call the modern age.
Perhaps a better--and certainly bigger and more important--case study is Walmart. Last year the Bentonville giant was confronted with claims that it had bribed officials to expand stores in Mexico. Most recently, the retailer has taken heat on numerous websites and chatrooms for its salary practices.
By contrast, Walmart rival Costco has publicly called for the government to raise the minimum wage. "At Costco, we know that paying employees good wages make sense for good business," Costco CEO Craig Jelinik said in a statement.
With such apparent goodwill on its side, does this then mean that Costco is now counting the dollars of thousands of consumers who have switched from shopping at Walmart? While Costco is certainly performing well, its sales don't seem to reflect any sort of stampede from consumers who are mad at Walmart for an assumption about underpaid workers.
At the recent NY Now, a representative of a foreign trade group remarked that there seemed to be an abundance of environmentally friendly exhibitors at the show. "Are American consumers," she asked, "willing to pay for green?"
Well, isn't that the million dollar question? Do customers make moral judgments when choosing home furnishings?
The general consensus is yes and no. Yes, if it's affordable; and no if it's not. Of course that leaves the door open to what's deemed "affordable."
But that may be changing. Millennials, the subject of this month's cover story, are already charting a new consumer path. According to a study by Cone Inc. and AMP Agency, the next big consumer demographic will "reward or punish a company depending on its commitment to social and/or environmental causes."
In other words, it's going to be good business to do good business.
Letters to the editor can be sent to dratliff@hfnmag.com or to HFN, 333 Seventh Ave., New York, NY 10001.