Columns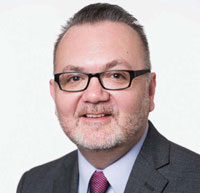 JCP, RB, NYC
There were two notable home store openings in New York last month, offering an exercise in comparison and contrast for the home business.
J.C. Penney finally opened its much-discussed new home shop in Manhattan, featuring exclusive shops from Michael Graves, Bodum, Pantone, Jonathan Adler and Martha Stewart. (Terence Conran's Design by Conran shop was not included in the Manhattan mix.) Further uptown, literally and figuratively, Roche Bobois opened its second Manhattan store, this one targeting interior designers and contractors.
The J.C. Penney home store opened with a splashy media event with photo and interview opportunities with the well-known celebrity designers. Even Martha Stewart hobnobbed with common folk.
The well-attended party--literary legend Fran Lebowitz made an appearance--seemed perfectly suitable to the situation. The store's signage calls the transformation, "Our biggest home launch ever." It could also be argued that it's possibly the most IMPORTANT home launch ever, considering much of the chain's financial future depends on its new home department.
Paul Rutenis, J.C. Penney's new general merchandise manager of home, said the chain is looking for a "balance" between exclusive "attractions" such as trendy, exclusive designer labels and well-known staple brands.
The new home department, rolling out to 500 J.C. Penney stores, certainly reflects the balance Rutenis is aiming for. Attention-getting, self-contained shops for Bodum and Michael Graves co-exist side-by-side with "shops" featuring J.C. Penney's private label Everyday and J.C. Penney Home brands.
Jonathan Adler's shop offers the widest selection of items-- from poufs to dog bowls. Pantone's colorful store lives up to the company's reputation as a color authority. The Michael Graves store features two immediately iconic products: a die-cast, two-slice toaster shaped--appropriately, like a loaf of bread; and a tea kettle that reminds some of Adolf Hitler.
Although it targets a different clientele, Roche Bobois also emphasizes exclusivity. Some of the world's best-known designers such as Jean Paul Gaultier and Christophe Delcourt have created one-of-a-kind items for the Paris-based company known for luxury.
One of the vignettes in the new 3,800 square-foot shop, Roche Bobois' 23rd in this country, features all items from Ora Ito, known for his minimalist designs. Other vignettes feature pieces from different designers.
The United States is Roche Bobois' second most important market (after France), performing double digit growth last year, according to CEO Gilles Bonan.
The American consumer is well suited for Roche Bobois eclectic, high-design style, Bonan said. "More and more people are fed up with a total look," according to Bonan. "More [Americans] are going with, I'll say, a fusion of style."
Other than giving Manhattanites an option from their everday routine of standing in line at Starbucks or Shake Shack, the J.C. Penney Home Store and Roche Bobois store openings have little in common. They do, however, show that companies are optimistic and investing in the previously maligned home furnishings category.
As they say about New York (to paraphrase), if you can sell it there, you can sell it anywhere.