Columns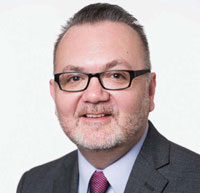 Jerry's Kids
I loved the old Jerry Lewis movies when I was a child (not so much as an adult).
Mostly forgotten, one of the films featured Lewis slapsticking and mugging his way through his duties as an employee at the fictional Tuttle Department Store. The movie was called "Who's Minding the Store?", a phrase that has come to mind lately.
It was not a particularly cheery holiday this time around for store minders. Experts said holiday sales rose about 3 percent across the board.
Meanwhile, Sears revealed that its comparable store sales through the nine-week period that included the holidays were down a hard-to-fathom 9.2 percent. Sales dropped 5.7 percent at its Sears Holdings-sister-store Kmart. The company said it will lose between $250 million to $360 million in the quarter ending February 1.
Such a dismal performance would leave retail watchers wondering just who is minding the store at Sears Holdings. Except most anyone interested in U.S. retail knows that would be hedgefunder Edward Lampert.
Under Lampert's watch, the Sears Holdings operations has become a dark comedy perhaps more similar to Jerry Lewis's infamous, never-released film "The Day the Clown Cried," about a clown in a holocaust camp. There's really nothing funny about it, it's just depressing.
At the same time, I can't remember exactly how "Who's Minding the Store" concluded. But I'm guessing that Jerry probably got the girl (Jill St. John) in the end while the Tuttle Department store was hilariously left in shambles. It's not hard to imagine a similar conclusion for Lampert and Sears.
Of course Sears Holdings was not the only retailer to have difficulties over the holidays. Both Target and Neiman Marcus are currently fighting public relations disasters following security breaches of their customers' credit cards. Target said between 70 million and 110 million of its customers may have had their financial information stolen. Neiman Marcus said up to 40 million of its shoppers may have suffered a similar exposure.
Both of these retailers, previously goodwill darlings to their own demographic, will have to deal with a loss of trust from their consumers. The question is how long will it take to win back their shoppers' trust?
Post-holiday reports tell us that mostly every retailer grappled with consumers searching for--and expecting--the lowest prices. Talk about your deja vu... Will retailers ever realize that it's not in their best interest to play a limbo-like, how-low-can-you-go game?
Many of the underperforming retailers blamed a shortened holiday season for underperforming. Unlike the overused "bad weather" excuse, nearly a week less of shopping caused by a late Thanksgiving on the calendar passes the smell test as a reason for less-than-hoped-for sales.
At the same time, holiday 2013 may have just been another example of the "new normal" in which we live following the Great Recession.