Opinions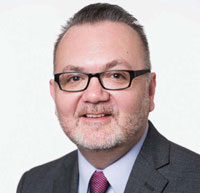 Love American (Consumer) Style
Divorce rates, along with consumer debt, are on the rise in the United States--thank goodness.
While divorce and consumer debt are troubling from a social and moral view, they serve as indicators of a positive outlook for the home business.
After plunging to a 40-year low at the end of the recession in 2009, divorce rates are back to a "healthy" 2.4 million a year. Experts speculate that troubled couples couldn't afford to split during the recession. Increasingly, non-compatible marrieds are back to calling it quits at a normal rate--hopefully signifying that the economy is improving.
Baby Boomers are particularly subject to divorce, studies say. The number of divorces among people 50 or older doubled from 1990 to 2010. In addition to a rebounding economy, experts said that as older Americans live to a longer age they may be shedding themselves of incompatible spouses.
In addition to being a possibly bright economic harbinger, and despite obviously negative connotations, divorces can also lead to home furnishings sales. Assuming that the divorced individuals have sufficient finances, the breakup results in one more home that needs furniture, appliances, rugs and housewares.
Like divorce, consumer debt also is on the rise. And like divorce, this seemingly negative characteristic could be good news for the home furnishings industry.
American consumer debt increased by $241 billion in the fourth quarter of 2013 to $11.52 trillion. That's the largest quarterly increase in consumer debt since the third quarter of 2007.
Economic experts--assuming such people actually exist--are ambivalent about this statistic. On one hand, large consumer debt such as the nation experienced before the recession can be a weight dragging down consumers and American financial institutions. Plus, rising economic debt can be a sign that consumers don't have the cash to pay for what they need.
Still, most agree that when the economy was chugging along before the recession, a significant portion of consumer spending was done with credit cards. No cash, no problem was the motto for retailers and consumers--and lending institutions. I often wonder how much of the home furnishings industry back in the pre-recession days was built on the backs of credit cards.
Credit card spending/shopping nearly came to a standstill following the recession. Some theorized it was gone forever.
But recent statistics show that credit card spending is on the rebound as credit card companies are, at long last, extending credit to consumers. This is clearly good news for home furnishings retailers and vendors. For instance, instead of purchasing a much-needed arm chair at a yard sale or at their local Goodwill, consumers are breaking out their credit cards to purchase a new chair at Pottery Barn or Ikea.
Rising real estate prices join divorce rates and consumer debt as another recent cause to be positive about 2014. Obviously, a healthy housing market is the ultimate good sign for home furnishings sales.
Perhaps it's time to rejoice over this trifecta of reasons to be optimistic.
Let's sing it all together: Divorce, debt and expensive housing--oh my.