Opinions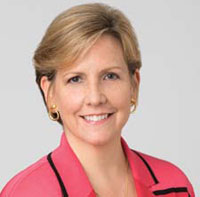 Make Stores More Experiential
Shoppers are looking for experiences. So give them experiential, connected stores that excel at customer service.
It sounds so basic, so fundamental, yet so few stores do it well anymore.
When I was in Dallas a few weeks back during market, I drove past the flagship Neiman Marcus store downtown and was nostalgically reminded of some great times my mother and I had there when I lived in Dallas as a teenager. Seasonally, Neimans hosted fashion show luncheons at its restaurant, which was renowned for extravagant culinary buffets. Beautiful models clad in the newest fashions graced the floors and came right up to guests' tables as we all oohed and aahed over the newest—and certainly some outrageous—styles for which Neimans was famous. The events never failed to delight and surprise, and the service was always impeccable. And rest assured we never walked out of the store empty handed.
Yes, those were different days in the 1970s, but when you pull today's modern technology out of the equation, customers today are not so different. When they go shopping they want to be inspired, have fun and feel good about the money they spend. So give them what they want. Figure out what fun in-store events today's customers want to attend. Give them friendly and knowledgeable sales associates and inspired products that are creatively merchandised across all channels. Compel them to connect with you.
When you layer on the amazing technology available today—from video, augmented and virtual reality to artificial intelligence and robotics—in-store events and services should surpass anything Neiman Marcus could have dreamed of pulling off in the '70s.
Ask most people why they shop so much online today and almost certainly two of the top answers would be poor in-store customer service and understaffed stores.
At the National Retail Federation's show in New York last month I saw a demo of a robotic customer service assistant. Shoppers are greeted when they stand in front of the cute 4-foot robot. When the shopper asks for an item or department, the robot not only tells her where to find it, but offers to escort her to the location.
You might be groaning right now, lamenting that people are once again being replaced by technology. But don't think about replacing sales associates; instead, augment their capabilities with technology and artificial intelligence support.
Without question the most valuable shopper today is an omnichannel one (turn to page 22 for more on this). Make it more compelling—and fun—to shop your stores across all channels. Make shopping experiential again.
Letters to the editor can be sent to Maureen Azzato at mazzato@hfndigital.com