Columns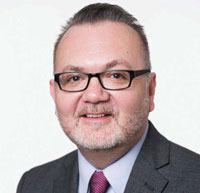 Pondering Millennials
Call them a marketer's dream--or nightmare--the consumer segment dubbed "millennials" (consumers aged 18-34) is starting to make its presence felt in the home furnishings industry.
Attention-getting products targeting millennials have been seen at every trade show this year. These items are usually inventive, colorful or unusual in some way--perfectly reflecting the quirky, hard-to-pigeonhole millennials.
Last month's International Home + Housewares Show saw Lifetime Brands introduce the recently acquired Fred & Friends, which specializes in fun kitchen tools and other gifty items such as a carrot-shaped whisk and a spatula shaped like a baseball bat. DCI continued its creative ways with youth-oriented giftables like a babushka-shaped tea infuser and kitchen counter tools shaped to look like flowers.
At the same time, many designers and celebrity chefs with home furnishings partnerships are clearly targeting millennials. Guy Fieri, Rachael Ray, Isaac Mizrahi, Genevieve Gorder and Buddy Valastro are just a few who bring youthful style and image to their brands.
Millennials are an attractive consumer demographic for any consumer products industry due simply to their numbers and potential spending power. There are approximately 80 million millennials in the U.S., representing about a quarter of the nation's population. Obviously their influence as consumers will continue to grow as they get older and take on better jobs.
While they're a desirable demographic group, retailers and vendors have their work cut out for them when targeting millennials. Researchers say it's extremely difficult to predict their spending habits and patterns.
It's debatable on just how much spending power 18-34-year-olds really have. Some marketers call them the "Recession Generation" because they were probably hit hardest by the economic downtown. Common sense says that an expected upswing will improve their financial situations. Nevertheless, they'll continue to struggle to pay back back-breaking college loans.
The big question is whether they will purchase consumer goods at the same pace as previous generations. Will they hesitate to buy homes after witnessing the recent real estate debacle? Will they use credit at the same pace as their parents? Will concerns for the environment affect their spending?
Unlike previous generations that purchased homes in the suburbs, bought Chevys and Corn Flakes like their parents, millennials are proving to be fiercely independent in their decision making. They're not brand loyal and are likely to look for deals and bargains--and items that meet their individual needs.
Along with being the most culturally diverse American demographic group, they're also the most technologically savvy. They are constantly connected, looking to hear and share personal experiences. This means social media will only grow in importance for brand promotion. Online retail and showrooming will continue to explode.
Clearly millennial consumers are top of mind for numerous home furnishings retailers and vendors--but maybe not everyone. CEO Ron Johnson, for instance, has placed J.C. Penney's housewares hopes squarely on the well-adorned shoulders of 71-year-old Martha Stewart.
Let's chalk that up as another example of thinking out of the box.