Opinions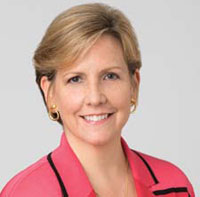 Rainmakers and Disrupters
When in grade school I was often chastised for being a chatterbox, a class disrupter. But back then it did not carry the positive connotation it has today in the business world. If it did, I probably wouldn't have been grounded quite so much in my youth.
All kidding aside, to be labeled a business disrupter today means you are shaking things up, pushing the envelope to the extreme where others are afraid to go. It means you see business opportunities in change—perhaps even chaos—and can translate your vision into new business. Not all disrupters are rainmakers, but the best ones usually are.
While the home industry is not typically described as fast moving, extremely innovative or high tech, the digital world is rapidly changing that. At HFN's Total Home Omnichannel Summit last month, it became apparent through a variety of presentations and panel discussions that the home industry is lagging behind most other retail sectors. (Turn to pages 14-20 for a full summit report.) Without question, more education, resources and industry best-practices sharing around home omnichannel retailing are needed, which HFN plans to lead and deliver in several forms next year:
We plan to host the second annual Total Home Omnichannel Summit, so stay tuned for our date and place announcement coming soon.
In January, you will see a newly refined HFN with more omnichannel coverage and a focus on home industry innovation and inspiration, which you will also see mirrored on our website.
To that end, we are also launching two new weekly e-newsletters in January—HFN Omnichannel Retailing on Tuesdays, and HFN Innovation & Inspiration on Thursdays, so we can take deeper dives into the most important areas of the home business.
We are looking more closely at industry innovation and inspiration overall—across all home categories—because the industry is moving faster when it comes to style and design, as well as product, process and organizational innovation. The global marketplace brings inspiration and innovation from many corners, and HFN will be there to help home industry executives stay ahead of the trends in order to convert them into business rewards. It will also be our continuing job to seek out and report on the home industry's disrupters, innovators and rainmakers.
Which brings me back to where I started. Turn to our 2016 Newsmakers report, beginning on page 22, to see some of the rainmakers and disrupters, and news highlights HFN editors selected as indicators of innovative change this past year. We hope it's also a sign of even better things to come in 2017.
Happy holidays, and here's to a healthy, peaceful and prosperous New Year.