Columns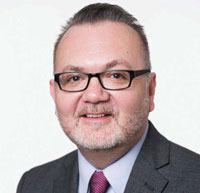 Resolutions for 2014
By Duke Ratliff
With holiday shopping (and selling) in the rearview mirror, home furnishings executives can now focus on the year ahead. Here are a few resolutions for the new year that notable individuals and institutions can make to make it a successful 2014.
Walmart's new leaders Doug McMillon and David Cheesewright should resolve to play by the rules. If Walmart's new head honchos think everyone--including public regulators and a scrutinizing public are watching them--it's because they are.
Amazon's Jeff Bezos should plan to get back to his close-lipped way of doing business. His recent uncharacteristic disclosure, closer to a boast, that the retailer is working toward a plan to deliver packages by flying drones became the subject of water-cooler talk across the country. And not in a good way. Drones have a negative connotation to the general public and no one wants to imagine flying robots buzzing around in their neighborhood.
Ed Lampert, Sears Holdings CEO, should immediately call legendary Costco leader Jim Sinegal. Lately, Lampert has said that his company is becoming a "member-centric integrated retailer." I'm sure Sinegal could teach Lampert a thing or two ... or three.
J.C. Penney's Myron Ullman is often seen at public events riding a Segway. For 2014, he should customize his Segway with some extra shocks, mud tires and headlights because his company still has a long, obstacle-filled road ahead.
Former J.C. Penney CEO Ron Johnson, who is probably contemplating his next move, should read Thomas Wolfe's "You Can't Go Home Again" because home furnishings vendors sure hope he doesn't ever go home again.
Bed Bath & Beyond should go ahead and start tallying up the repeat sales it will get from customers shopping for flavors for all of the SodaStreams it sold during the holidays.
Best Buy should keep silent about its increasing reputation for good customer service. Its competitors might catch on. Actually, the cat may already be out of the bag as the company is reporting increased sales. Who would've predicted that?
Shopko should keep thinking small, as the retailer has carved out a nice niche in smaller, underserved markets.
Also in the stick-with-what-you-know category, Belk should continue to speak with a southern accent as its customers are obviously listening.
Ikea should immediately reach out to designer Benjamin Vermeulen who has created a line of ready-to-assemble furniture that uses magnets instead of screws. The collection, called Magnetic Assisted Geometry, includes a desk, chair and cabinets--no nuts or bolts required.
Martha Stewart would do well to take the same advice as Walmart: Play by the rules. Right Terry Lundgren?
The leaders of Heritage Home, formerly known as Furniture Brands International, should take a long, hard look at the actions of its predecessors--and do the exact opposite.
And to everyone else: Please resolve to have a fine, fruitful new year.