Columns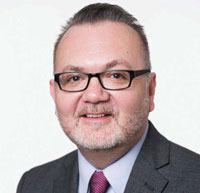 Restoration Hardware: In the Black
Gary Friedman, Restoration Hardware's CEO, owes me $5.
Upon returning from my vacation, I found a massive, black block wrapped in plastic on my dining room table. My dogsitter had left it there with the rest of the mail.
After quite a bit of effort to rip apart the wrapping, I discovered the approximately 12 pound brick was Restoration Hardware's annual Source Books. My mailing included individual catalogs--or Source Books--for furniture, rugs, upholstery, leather, linens, lighting, bath and more.
In retrospect, the dogsitter was lucky. I had received an edited version of the annual Source Books. Some consumers were mailed an even bigger, 17-pound mass including 13 different Source Books totalling a whopping 3,300 pages.
I felt so guilty about my dogsitter carrying the massive brick of books up my steep set of stairs that I upped her tip by $5. Now, I anxiously await my reimbursement from Mr. Friedman.
Restoration's massive mailing is intriguing for reasons other than its size. I can't help but compare Restoration Hardware's back-breaking batch of paper catalogs to Amazon's Fire, a phone designed to enhance shopping (and selling). It's almost hard to believe that the two exist at the same time.
Can you say "old school?"
Do consumers still shop catalogs? On the surface, Restoration's commitment to catalogs would appear to be outdated, if not downright anachronistic. When my 11-year-old daughter asked me what the package was, and I told her it was shopping catalogs, she commented, "You mean somebody has to go through all that?"
While 11 year olds may not shop catalogs for home furnishings, apparently plenty of other consumers still do. Last year, according to HFN's Top 50 Retailer list (featured in this issue), Restoration's home furnishings' sales jumped a whopping 28 percent in 2013. And much of Restoration's strong performance is attributed to its catalogs. As retail analyst Matt Nemer of Wells Fargo Securities said in our Top 50 report, "A catalog in your mailbox and in your kitchen is a physical presence, whereas you can always delete an email."
The bulky drop isn't the only reason that consumers are paying attention to Resto like never before. With its knick-knack filled counters in the rearview mirror, Restoration Hardware has become a beacon for upscale-yet-obtainable home furnishings for middle class America.
Anecdotally, it's a decent bet to guess that Restoration Hardware will be the most mentioned retailer at the Las Vegas Market as suppliers target the chain with numerous gray/neutral colored items. At the same time, suppliers will whisper that their latest offering has that "Restoration Hardware" look.
Meanwhile, Restoration Hardware recently expanded its New York Flatiron store to nearly three times its original size. This fall the retailer will open RH Atlanta in Buckhead featuring a mammoth 65,000 square feet of what it calls "living inspiration," including gardens and a reflecting pool.
Yes, Restoration Hardware is having a moment, and for casual consumers that moment is symbolized by a 17-pound block of catalogs.
Call it presumptuous and borderline egotistical. But I call it one of the largest, optimistic--and ultimately impressive--home furnishings promotions in recent memory.