Columns
Risk Management 101: Protecting Intellectual Property Through Indemnification and Insurance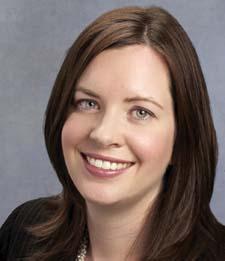 Kristi A. Davidson
By Kristi A. Davidson
In January, we began our discussion about how to protect your intellectual property and ways to mitigate the risk of unauthorized use. Toward the end of that column, I wrote these three words: "indemnification and insurance." We have certainly addressed these words in prior installments of Risk Management 101. But did you know that there is a special type of insurance just for intellectual property? And have you considered including a separate contractual indemnification provision in your supplier or distribution agreements that specifically targets your intellectual property rights?
Intellectual property litigation is on the rise. According to a cost study conducted by the American Intellectual Property Law Association, the average litigation costs for a patent infringement suit range between $767,000 and $2,645,000. These costs outpace other types of litigation in part because the stakes are higher. Stripped of their intellectual property, many companies will fold.
Generic indemnification provisions tend to focus on who and what is covered - the goal being to reduce as much as possible the financial outlay associated with certain events. When intellectual property is involved, however, a different interest often is paramount: control. Thus, issues such as who will direct the litigation, determine the defense, select counsel, and approve a settlement are of greater concern. For example, in a patent case, you will want to control claim construction, usage of prior art, and any parallel reexamination or other proceedings at the Patent and Trademark Office. A generic indemnification provision may not afford you all of these rights.
Having control over these issues may not be enough. You may also need the cooperation of the indemnified party to appropriately defend the claim. Contract for this cooperation.
You also should be vigilant when describing the types of activities that will be covered by an intellectual property indemnification provision. Earlier in this series we considered the use of indemnification provisions in the products liability context to cover injuries caused by modifications made to your product after it left your possession or by the combination of your component with other components. While these same issues can arise in intellectual property, such as when a party modifies a licensed product, they present themselves in different ways and raise different concerns.
Finally, consider how to structure the indemnity. You may be better served coupling the indemnity with specific representations and warranties, the breach of which will not only give rise to the indemnification obligation but also provide a basis on which the entire contract or relationship may be terminated. Similarly, you may want to establish a funding obligation. For example, you may require the indemnifying party to deposit a portion of the purchase price, royalty payments or other monies into an escrow account to be used toward indemnification obligations. Or you may require the indemnifying party to purchase and maintain insurance.
Commercial general liability (CGL) policies typically exclude intellectual property from coverage. To get this coverage, you will likely need to approach specialized carriers. It's a good idea to talk to an experienced professional to make sure that when buying insurance you don't give up a substantial part of the claims control you fought so hard to attain through your carefully crafted intellectual property indemnification agreement.
Kristi Davidson is a shareholder in the New York City office of Buchanan Ingersoll & Rooney. She can be reached at kristi.davidson@bipc.com.
Editor's Note: The comments are those of the author and are not necessarily views shared by HFN or Macfadden Communications.