Columns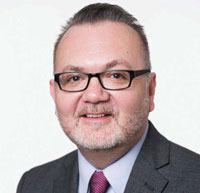 (Selling) Home for the Holidays
If the consumer press was any indication, the universe almost ended.
More precisely, the civilized world as we know it could have come to a crashing halt on Thanksgiving Day. That's when the Scrooge-like retailers such as ... well, pretty much every single retailer of note--opened for business.
Macy's suffered an unfair share of the public's indignation. Being a trendsetter, Macy's was the first major retailer to announce that it would go against tradition this year and open its stores on Thanksgiving Day.
As more than a casual observer to the comings and goings of retailers, I feel that it's my right to ask Macy's CEO Terry Lundgren a question: What took you so long?
With its deservedly beloved parade, Macy's has been the nation's symbolic harbinger of the holidays for decades. Millions of television viewers--and would-be shoppers--get a huge dose of Macy's every Thanksgiving. Why shouldn't Macy's open its doors and rack up some early holiday-shopping sales?
Especially during this selling season which is setting up to be the most competitive retail environment in recent memory. It's a perfect storm of sorts with a triple whammy of thrifty consumers, desperate retailers and a shorter shopping season combining for a price-cutting frenzy.
In a report last month, financial services company Morgan Stanley released its pre-holiday forecast. Titled "Expect Coal: We Predict the Weakest Holiday Since 2008," the report left little room for misinterpretation. Citing low consumer confidence, weak mall traffic and an "intense promotional holiday environment," the financial services company predicts a slim 1.6 percent uptick in softline same store sales.
The National Retail Federation was slightly more positive, predicting a 3.9 percent holiday sales gain. Interestingly, NRF said the increase is predicated on more consumers shopping this year. The NRF expects the average shopper to spend 2 percent less, compared to last year.
Some prognosticators are predicting that consumers will purchase bigger ticket items such as major appliances for the holidays this year. Similarly, the NRF is expecting higher priced small appliances such as coffeemakers, food processors and juice extractors to move well.
Retailers also are struggling with a shorter time span in which to make holiday sales. Thanksgiving fell late in the month this year, leaving six fewer days between Thanksgiving and Christmas compared to 2012. Not surprisingly, major retailers including Target, Sears and Walmart started the promotional-ball rolling early with sales before Thanksgiving weekend. Meanwhile, both Walmart and Best Buy made public statements that they would match competitors' prices.
Troubled retailer J.C. Penney is most probably the key motivator in just how low they'll need to go to match those prices. JCP is out to prove it has the lowest prices in town, plus it's armed with an abundant inventory left over from a failed home goods strategy now in transition.
Frankly, it could get pretty crazy out there as retailers get desperate for sales. Thanksgiving store openings will be long forgotten by the time this holiday season is over.