Columns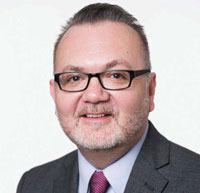 SodaStream Goes Mainstream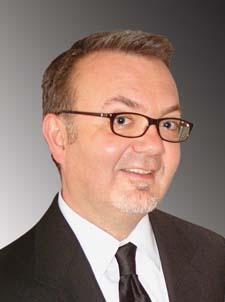 Duke Ratliff
As the home furnishings industry convenes for its annual gathering at McCormick Place, it's interesting to note that U.S. consumers are in the midst of a rare housewares moment.
Fizz-maker SodaStream created a housewares buzz amongst consumers with a much-seen ad during the recent Super Bowl. The Israeli-based company undoubtedly will have one of the busiest booths at this year's International Home + Housewares Show.
More than 100 million viewers saw SodaStream make its pitch during Super Bowl XLVII for using its appliance to create bubbly drinks at home. The company touted that using its product is environmentally friendly, sparing landfills the millions of plastic jugs used by soda makers such as Coke and Pepsi.
Initially, SodaStream presented Super Bowl broadcaster CBS with an ad that showed Coke and Pepsi drivers delivering exploding jugs of soda. This ad was rejected by CBS, perhaps not surprising since both Coke and Pepsi were major advertisers for the Super Bowl broadcast.
SodaStream's ad that ran DID show exploding soda jugs, but Coke or Pepsi logos were nowhere to be seen.
The "censored" SodaStream ad took on a life of its own online. The banned ad now has been viewed by 4.7 million viewers.
SodaStream was the sole featured item on the cover of Bed Bath & Beyond's important Christmas-holiday sales flyer. It also was highlighted in the widely read Parade Magazine. Last month, SodaStream was named to Fast Company's Top 50 Innovative Companies.
SodaStream is clearly having a moment in the consumer spotlight--a rarity for a housewares company.
Much of SodaStream's marketing efforts and press coverage focus on the company's green claims. One of the product's reusable gas cylinders can make the equivalent of approximately 170 cans of soda. Use of a home carbonation system can reduce carbon emissions from the transportation of all of that canned and bottled soda; plus the bottles and/or cans won't need to be recycled or wind up in landfills.
SodaStream is also generating consumer attention by continuing to offer more syrup flavors. Last November, SodaStream teamed with Campbell's Soup to offer V8 drinks with various fruit flavors. Earlier last year, SodaStream partnered with Kraft Foods to roll out Kool Aid, Country Time and Crystal Light syrups.
The syrup-partnering possibilities are endless, ensuring ongoing consumer interest. Likewise, retailers are "interested" in the consumers who return to their stores to replenish the syrups and the carbonator.
In my 20-plus years of covering the Housewares Show, it's hard to remember a company heading to the event with such a "cool" factor. The George Foreman Grill and single-serve coffeemakers have both commanded plenty of attention, but I'm not sure either touched as many marketing points as SodaStream.
On the other hand, I recall a Gourmet Products Show in which every small appliance vendor introduced a breadmaker. That trend, like so many others, turned out to be short-lived.
Speaking of breadmakers, isn't time for them to make a comeback?