Columns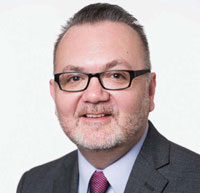 Summertime 2013, Livin's Easy
Has there ever been a better time to be in the home furnishings business?
Well, after ignoring the sluggish sales, price-crushing competition and penny-pinching consumers...
Let me rephrase that: Has there ever been a better time to be in the home furnishings business, uh, potentially?
Although the bottom line for vendors and retailers may not necessarily reflect it, the general public is more interested in home furnishings right now than at anytime in at least the last 20 years. With housing sales almost back in line, consumers are back to their near obsession with all things home.
Ask any consumer about their favorite chef, and they'll give you a spirited answer about who they like and why. Anecdotally, my pre-teen children have never seemed as impressed as when I showed them photos I took of Cake Boss's Buddy Valastro at this year's International Home + Housewares Show.
Back in the '90s, when I first started covering the industry, there were three "top chefs": Julia Child, Jacques Pepin and the Galloping Gourmet. Today there's a celebrity chef for every taste and demographic.
Likewise, modern consumers can tout the traits of numerous home designers such as Thom Filicia, Thomas O'Brien and Candice Olson. Back in the day, the list of well-known home stylists started and ended with Martha Stewart.
Of course, much of this increased interest in chefs and designers should be credited to television, chiefly the Food Network and HGTV. It's probably not an understatement to surmise that the current foodie phenomenon was launched along with the Food Network in 1993. HGTV, which began broadcasting a year later, simply applied the same celebrity-driven, how-to formula to home and gardens. The format has been wisely expanded into the DIY Network and the Cooking Channel.
Last month, the New York Post reported that HGTV is on a roll, with an increasing audience and ad revenue. According to the story, HGTV's key demographic audience (25 to 54 years old) grew 8 percent in the first half of the year. The total audience for the DIY Network grew 12.9 percent in the second quarter.
If recent real estate trends continue, the interest in home furnishings will only increase. In May (most recent data available), the sales of newly built, single-family homes rose for a third consecutive month. The 2.1 percent gain was the fastest sales pace recorded since July 2008.
Summer is a great month for home furnishings, with a calendar full of trendspotting home furnishings shows. Both of the upcoming major shows--Las Vegas Market and NY Now--are sporting new features intended to expand their number of exhibitors and attendees. Last month's Atlanta International Gift & Home Furnishings Market was notable for product introductions across every home furnishings category--and more importantly, optimism from both vendors and retailers.