Columns
The Federal Government's Increasing Role in Trade Secret Theft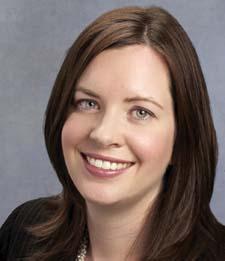 Kristi A. Davidson
Last month's article launched us into the world of employment law by discussing a few of the human-resources implications that may flow from the United States Supreme Court's twin decisions in Hollingsworth v. Perry and United States v. Windsor. This month, let's shift our focus to the executive and legislative branches to talk about the world of trade secrets.
Thirty-four years ago last month, the National Conference of Commissioners on Uniform State Laws approved the Uniform Trade Secrets Act (UTSA) and recommended it for enactment in all states. Three years later, Minnesota became the first state to enact the UTSA. Since then, 46 states and the District of Columbia have joined Minnesota in one form or another, with New Jersey being the most recent addition in 2012. Periodically, the Massachusetts legislature considers joining the group. Only New York and Texas seem to be die-hard holdouts.
Trade secrets are commonly defined as information that derives independent economic value from not being generally known to competitors, that cannot be readily ascertained by a competitor using proper means, and that is the subject of reasonable efforts to maintain its secrecy. In other words, you know it, no one else can easily get their hands on it--but everyone wants it.
Trade secrets can range from customer lists (but not phone books!) to business methods to the secret formula for Coke. Companies can protect against theft of trade secrets even in the absence of "non-compete," "non-solicitation," "non-disclosure" or similar agreements, although the existence of an agreement certainly helps.
According to one study, trade-secret litigation in federal courts doubled between 1995 and 2004 and is on pace to double again by 2017. During a similar time frame, trade-secret filings in state courts grew at four times the rate of litigation in general. According to a 2009 study, well over half of the workers surveyed admitted to stealing confidential company information when leaving a job. According to another study, human resource professionals predicted that the average length of time a new employee would stay with a company is two years or less; only 14 percent predicted five years or more. In short, the sense is that if employees can improve their lot in life by taking valuable information to a competitor, they will.
But what has really hit the waves in recent months is the reinvigorated desire of the federal government to enter the fray. Consider the following:
On December 28, 2012, President Obama signed the "Theft of Trade Secrets Clarification Act of 2012," which clarifies and expands the scope of the Economic Espionage Act of 1996 to protect services (not just products) "used in or intended for use in" interstate or foreign commerce. In his 2013 State of the Union address, President Obama announced that increasing the nation's cybersecurity is among his second term priorities.
In February 2013, the Obama administration unveiled a new strategy to combat the theft of U.S. trade secrets oversees. That same month, Rep. Mike Rogers (R-Mich.) introduced the Cyber Intelligence Sharing and Protection Act.
In April 2013, Rep. Marsha Blackburn (R-Tenn.) introduced "SECURE IT" legislation seeking to create new deterrents for cyber criminals. In May 2013, Rep. Carl Levin (D-Mich.) introduced the Deter Cyber Theft Act, which would establish a "watch list" of countries that facilitate or engage in cyber theft of trade secrets from the U.S.
In June, 2013 Rep. Zoe Lofgren (D-Calif.) introduced two bills on trade secret misappropriation. Also that month, Reps. Mike Rogers and Tim Ryan (D-Ohio) introduced the Cyber Economic Espionage Accountability Act, which broadly aims to protect the United States against cyber attacks sponsored by foreign governments.
Recently, Sens. Sheldon Whitehouse (D-R.I.) and Lindsey Graham (R-S.C.) issued a press release about a "draft" bill that they are "discussing" that would extend the Economic Espionage Act to foreign trade-secret theft and would add economic espionage to the definition of "racketeering activity" under the RICO statutes. This follows the trade secret bill Whitehouse introduced last year (the "Protecting American Trade Secrets and Innovation Act of 2012"), which died in committee.
Strange as it may seem these days, as the foregoing list demonstrates, both Republicans and Democrats support efforts to federalize trade secret laws in some manner. Whether any of these bills ultimately become law, we can count on companies to vigorously defend and protect their trade secret rights.
Kristi Davidson is a shareholder in the New York City office of Buchanan Ingersoll & Rooney. She can be reached at kristi.davidson@bipc.com.
Editor's Note: The comments are those of the author and are not necessarily views shared by HFN or Macfadden Communications.