Columns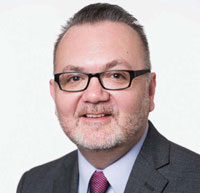 Ullman's Revenge
The J.C. Penney watch continued last month as the retailer reported a huge loss--$348 million--for its first quarter. The nation's most closely critiqued retail chain performed even worse than had been expected, reporting a 16 percent drop in sales compared to last year to continue its long decline in sales.
Last week, the chain secured a $2.25 billion dollar loan. At least some of that money will go toward turning its home departments into mini-shops for designers including Jonathan Adler, Michael Graves and Bodum.
I'd like to offer up a radical idea for J.C. Penney to save a few bucks--it could stop paying CEO Mike Ullman. Not because he's doing a poor job--he's not. Even the most nitpicky would have a hard time criticizing Ullman's efforts thus far. He deserves high marks for quickly shoring up J.C. Penney's credit line and taking swift action--including a widely viewed public apology--to get back old customers who were alienated by Ron Johnson's efforts to turn the store into Target Junior.
Unrelated to performance, the reason J.C. Penney should approach Ullman to see if he'll defer his pay for at least a short while is simple: He's probably having so much fun at his job, maybe he'd do it for free.
Despite the constant pressure of trying to halt the chain's freefall into irrelevance, Ullman surely must recognize that he is in the midst of a rare, only-in-dreams situation where he has replaced his replacement. Johnson, the golden boy, failed miserably. J.C. Penney shareholders went crying back to Ullman.
Imagine how many times a day Ullman stops himself from saying "I told you so" out loud.
Ullman has wasted no time in undoing many of Johnson's most notable moves. He's already announced plans to bring back the St. John's Bay and Arizona private labels, which obviously weren't up to Johnson's trendy standards. Ullman emphasized in a recent call with analysts that J.C. Penney will bulk up, in general, on private label offerings.
Meanwhile, the chain has returned to promotions and sales with a vengeance, as Ullman disavows Johnson's everyday low pricing strategy.
The most symbolic--and potentially the most obvious--change that Ullman has apparently made is to move away from the J.C. Penney logo that was unveiled under the Johnson regime. Johnson's much-ballyhooed logo was a small square block within a block reading "jcp," representing the chain's disastrous fair-and-square pricing strategy. This logo still appears on the company's website, but some recent promotional pieces feature a new, clean logo that simply spells out the company name in lower case letters.
So, if Ullman recognizes that he's enjoying his job too much to receive a paycheck--even if just for a short while--his deferred pay could go toward the fee for the new logo. This is all coming together nicely.
If revenge really is a dish best served cold, perhaps it's even better served free.