Columns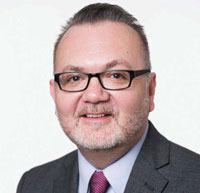 Walmart, My Hometown's Hero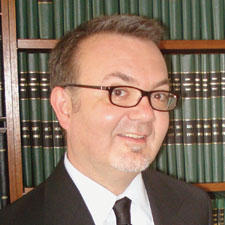 Duke Ratliff
My hometown was replaced by a Walmart--seriously.
While critics have complained for years that the nation's largest retailer ruins town centers, my hometown of Grundy, Va., pinned its economic future on a much-hoped-for Walmart store. After a long wait--I initially wrote about Grundy's attempts to get a Walmart in 2005--the store is slated for a late-summer opening, and the folks back home are thrilled.
The small town of Grundy, located in the heart of Appalachian coal country, with a population of about 1,000 people, had a history of devastating floods every decade or so. In 1977, the town's small business district was pretty much wiped out by a storm from which it never really recovered. Most of the town's shops--including a Ben Franklin's Five and Dime, barbershop, jewelry store, shoe store and pharmacy--closed for good. Many of the buildings were condemned.
The Army Corp. of Engineers devised a plan to tear down the town and rebuild a new town center above the ever-threatening flood zone. The plan hit a major snag when no local businesses signed on to open shops at the 14-acre-site designated to be the new town. That's when town officials got creative and sent out an SOS to Walmart.
After a decade of delays--and millions of dollars in state and federal funding--the much-coveted Walmart store is on track to finally open in September.
"It's been a long time coming, but it's really the start of Grundy's comeback," said Tim Potter, the director of the Grundy Industrial Development Authority, which is overseeing the project. "This is the heartbeat to revitalize the life of our downtown retail area."
Grundy's new Walmart, a 109,000-square-foot Supercenter, is not your standard mass merchant store as it's built atop a two-story parking garage to allow for parking for other stores. Several additional buildings for retailers surround the Walmart anchor space. The complex is designed to have a pedestrian-mall feel with sidewalks and a fountain.
Factory Connection, a discount clothing store chain based in Albertville, Ala., has already committed to one of the retail spaces. Potter said plenty of other retailers, including a sporting goods shop and shoe store, are showing interest in the other available retail spaces.
With the opening of the Walmart and other stores, Grundy officials hope that consumers will shop locally, instead of traveling long distances to other areas to spend their money.
"Every time I go to the closest Walmart (about an hour away), I see lots of people from Grundy," Potter said. "Hopefully we're starting the trade routes back into town."
Potter added that the new Walmart has sparked a new civic pride in Grundy, as existing businesses and individuals are sprucing up their properties to match the optimism brought on by the new store.
"We've been waiting for this for a long time," Potter said. "Is Walmart going to the be savior of the town? No, but it's the start."