Ackman Resigns from JCP Board
Posted on 
August 13, 2013
 by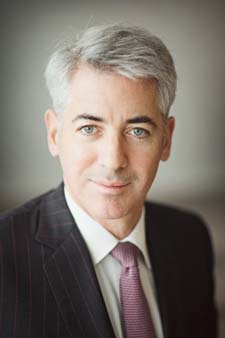 Bill Ackman
PLANO,Texas-Bill Ackman has resigned from J.C. Penney's board of directors after conducting a widely public challenge to the board regarding the retailer's leadership.
J.C. Penney announced that Ronald Tysoe, former vice chairman of Federated Department Stores (now Macy's Inc.) has been elected to the board, effective yesterday. The retailer also said another director will be named in the near future. A J.C. Penney statement regarding these moves also said the board has reaffirmed its "overwhelming support" for its chairman, Thomas Engibous, and CEO Myron Ullman.
Ackman's investment firm, Pershing Square Capital Management, owns about 18 percent of J.C. Penney's outstanding shares, and is the company's largest shareholder. Since last Thursday, Ackman has released two letters to the board--the first regarding the slow pace of the search for the new CEO to succeed Ullman, the second calling for the replacement of Engibous. Both letters advocated the return of Allen Questrom, J.C. Penney's former chairman and CEO, as chairman, and urged an acceleration of the CEO search.
Both letters received responses from Engibous, expressing the board's support for Ullman stating, as the second letter did, that the CEO search was being conducted "at an appropriate pace." The first statement said the board "strongly disagrees with Mr. Ackman," and the second characterized Ackman's statements as "misleading, inaccurate and counterproductive."
In a J.C. Penney statement released this morning, Ackman said, "During my time on the J.C. Penney board of directors, I have always advocated for what I believe to be in the best interests of the company--its stockholders, employees and others. At this time, I believe that the addition of two new directors and my stepping down from the board is the most constructive way forward for J.C. Penney and all other parties involved."
Tysoe's Federated career included serving as vice chairman of finance from 1998 to 2005, and as chief financial officer from 1990 to 1997. He currently serves on the boards of the Canadian Imperial Bank of Commerce, Scripps Network Interactive, Cintas and Taubman Centers.
advertisement