Blogs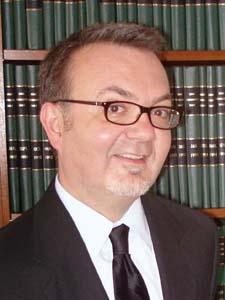 Duke Ratliff
Bob Maricich just may be the busiest man in the home furnishings industry.
Maricich was already overseeing the mammoth World Market Center in Las Vegas, when its owners bought the major showrooms in High Point, N.C., in May, creating the umbrella entity International Market Centers. As the head of IMC, Maricich oversees approximately $1 billion in iconic showroom assets in Las Vegas and High Point, including 18 buildings spanning 11.5 million square feet.
To oversee such a head-spinning operation, Maricich is now traveling back and forth between Las Vegas and High Point. "One week I went twice," said the amiable CEO during an interview at last month's Las Vegas Market.
The newly combined entities are in the midst of synchronizing their operating systems--think payroll, insurance and Blackberries. "We're, in effect, creating new companies," Maricich said. "It's a huge process. 'Integrating' doesn't do it justice."
Much more importantly to the home furnishings industry, the company is in the midst of what Maricich called "a massive, unprecedented study" to determine the appropriate strategy for the formerly competing trade show sites. The research process includes one-on-one interviews, emails and surveys with key retailers and vendors to determine future show dates, the length of the shows and if there's potential to add any home furnishings categories to the markets.
The study will be evaluated, with any changes being announced early next year.
"I would be highly suspect if I said we've got it all figured out," Maricich said. "We're going to be very deliberate and fact based. We're building an enterprise of enduring value."
The purchase of the High Point showrooms is proof that there is reason to be optimistic about the state of home furnishings, Maricich said. "Our sponsors didn't invest a billion dollars without knowing where the business is going."
Face to face communication between vendors and retailers will continue to be the most effective way in the foreseeable future to market new products, he said. And he expects the housing market to turn around within the next couple of years.
The gift market is a category already identified as having plenty of potential for growth, at least for the Vegas campus. "We think we can be THE gift market west of the Mississippi," Maricich said.
A furniture industry veteran before joining the World Market Center, Maricich is acutely aware that the decisions he and the IMC make about their trade shows will affect hundreds of home furnishings vendors and retailers for years. He persuasively states that it will be beneficial for the industry to have both of the major show sites working together.
"I'd hope there's a feeling of security in the industry," Maricich said. "I know people who have spent their lives in this business ... This isn't big, bad real estate guys coming in and saying we've got all the answers. We'll be working with everyone toward building a better industry."
Letters to the editor can be sent to dratliff@hfnmag.com or to HFN, 333 Seventh Ave., New York, NY 10001.