BDO: Retail CFOs Forecast 5 Percent Sales Growth in 2014
Posted on 
February 12, 2014
 by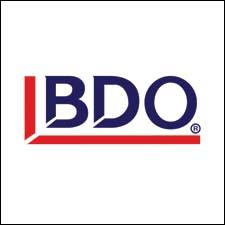 CHICAGO-U.S. retail sales will rise 5 percent and same-store sales will gain 4.8 percent this year, according to a BDO USA survey of retail chief financial officers.
In a statement describing the survey results, the research firm said retail financial chiefs are feeling more confident about the state of the U.S. economy despite ongoing uncertainty in the market. Sixty-three percent of the survey participants said they include online sales in their same-store numbers, which suggested that this expected growth and optimism may stem from what BDO said is "the exploding popularity of e-commerce."
In addition, 56 percent of the survey respondents said they expect consumer confidence to rise in 2014. "However, CFOs remain wary of impediments to confidence, particularly a weak jobs outlook," BDO said. Thirty-nine percent of the chief financial officers said unemployment will be the number one factor in determining the course of consumer confidence this year.
Noting the respondents' bullish outlook for 2014, Doug Hart, partner in BDO's retail and consumer products practice, said the worries about unemployment and volatility in the financial markets seem to be offset by the recovery of the housing market and reduced concern about gridlock in Washington. "Retailers are hoping that those factors will help boost consumer confidence in the coming year," Hart said.
advertisement