Blogs
Blog: Amazon Coming on Strong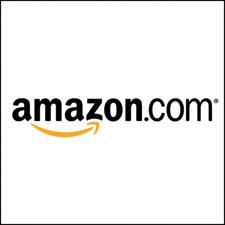 By David Gill
The signs are all in place that Amazon.com may soon supplant Walmart as America's most powerful retailer--if it hasn't already.
Last week, a survey by consulting firm Brodeur Partners ranked Amazon as the most relevant retailer in the country. This survey asked consumers to rank 21 retailers on their relevance in practicality, values, sensory appeal and social appeal. Amazon outscored all others in practical relevance, social relevance and values-based relevance, and finished second to Target in sensory relevance. Walmart finished third overall.
At the end of March, a research note from KeyBanc Capital Markets said Amazon is in position to become one of the United States' 10 largest retailers this year or next year. "(T)he idea that Amazon is a threat to brick-and-mortar is not new," the note said. "However, a closer inspection of Amazon's growth trajectory suggests Amazon is becoming much bigger with each passing year, and its momentum is actually accelerating."
Some brick-and-mortar retailers have taken notice of Amazon. In a letter sent in January, Target asked its vendors to help it fight the "showrooming" trend. This is when shoppers go to a store, look for products they like and then go online to find better prices for them than the store has. A research note from Citigroup Global Markets said Amazon in particular has been taking advantage of this trend. The note also said other brick-and-mortar stores could follow Target's lead on this as 2012 progresses.
Target's plea may very well fall on deaf ears. The KeyBanc note went on to say, "Based on our conversations in the vendor community, we believe Amazon is viewed as a welcome partner. For most vendors, Amazon is a smaller, but rapidly growing, customer that offers more favorable margins than big-box competitors."
I can personally attest to how highly regarded Amazon is with vendors. While I was patrolling the showrooms during last month's New York Home Fashions Market, a couple of vendors in showing me their new products said, "You know, Amazon loved this."
Once upon a time, vendors at market would ooze over how much Walmart loved their new stuff. It's a simple, yet telling, commentary on how Amazon has changed the seas of U.S. retailing.
There is definitely a new 800-pound gorilla in the room.