Blogs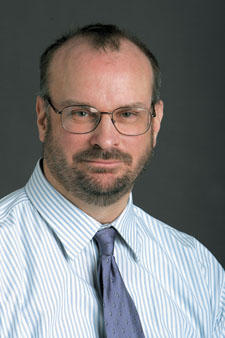 Walmart's goal of increasing its purchases of U.S.-made goods could be one of the biggest wake-up calls to the home industry in decades.
At the recent National Retail Federation's Big Show, Bill Simon, head of Walmart U.S., said both Walmart and Sam's Club plan to buy $50 billion more in U.S.-manufactured products by 2023. Part of this commitment involves helping manufacturers create U.S. production in home furnishings, particularly textiles, furniture and high-end appliances.
To zero in like this on the home industry is particularly significant.
Obviously the majority of home-products manufacturing now takes place abroad, and has for the more than a decade. Potential U.S. manufacturing flies in the face of conventional wisdom about producing housewares, tabletop, sheets, towels, rugs and a host of other products within these borders.
That conventional wisdom, which you hear from industry people on all sides, can be summed up by one response from an acquaintance of mine who has been in the industry for many years. Told that a textiles company had decided to open a small cut-and-sew operation in Florida, his response to the head of that company was, "You're crazy."
Yes, it's crazy to think that U.S. manufacturing can compete with other nations, particularly those in Asia.
As set out in a paper by Stephen Gold, president and CEO of the Manufacturers Alliance for Productivity and Innovation, our high labor costs, our corporate tax rates, employee benefits, tort litigation, regulations and energy costs make making something here 20 percent more expensive than for our nine biggest competitive countries.
Yet Walmart seems to think we can make things again. And when the world's largest retailer talks, billions of people listen.
In a paper titled "Walmart Manufacturing Commitment," the company said there are areas in which U.S.-manufactured products have advantages over products from abroad. "Products made closer to the point of purchase mean increased flexibility because of shorter transportation time, lead time and less freight costs," the paper said. "This offers the ability to save additional costs in warehousing and multiple touches through the supply chain."
You can also argue (which Walmart didn't) that many states and localities cut deals on taxes with local businesses, large and small, to keep them from moving out. Sears Holdings is one that got a very sweet deal from the Illinois state government in late 2011, which persuaded it to stay put in Hoffman Estates.
Walmart said it has already begun talks with several state governors to explore ways to create manufacturing havens within their borders. It also plans to hold a manufacturing summit sometime this summer, to deal with issues related to U.S. manufacturing.
Even with all of this, there will be some skeptics about the whole idea of bringing more home-products manufacturing back to these stores. All of those nonbelievers should be reminded, however, that Walmart has a pretty strong history of making things happen.
David Gill is a senior editor at HFN. He can be reached at dgill@hfnmag.com