Costco Q1 Net Falls 3.2 Percent
Sales gain 1.3 percent
Posted on 
December 9, 2015
 by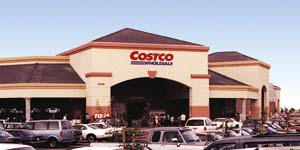 ISSAQUAH, Wash.-Costco posted net income of $480 million for its fiscal first quarter, down 3.2 percent from the same period last year, due primarily to reduced gasoline prices.
Net sales in the quarter, which ended on Nov. 22, rose 1.3 percent to $26.6 billion. Same-club sales in the United States rose 6 percent discounting the effects of the decline in gasoline prices; factoring this in, same-club sales rose by just 2 percent. Same-club sales for the company as a whole dropped 1 percent with gas included; without gas, same-club sales were up 6 percent.
Gross margin rose 26 basis points to 11.3 percent. Selling, general and administrative expenses increased 4.1 percent in dollars and 28 basis points as a percentage of sales, to 10.5 percent.
Costco said it plans to open one warehouse club before the end of calendar 2015. It currently operates 697 warehouse clubs throughout the world, including 487 in the United States and Puerto Rico.
The company finished number five on HFN's list of the top 50 home furnishings retailers, with 2014 home furnishings sales of $5.4 billion.