Deloitte: Holiday Sales to Rise 4 to 4.5 Percent
Posted on 
September 25, 2013
 by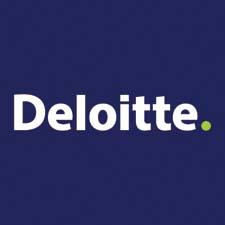 NEW YORK-Retailers can anticipate moderate increases in sales during the upcoming holiday season, according to a forecast from Deloitte.
The firm's Retail & Distribution practice has projected that total holiday sales will range between $963 billion and $967 billion, from 4 to 4.5 percent ahead of last year's holiday season. Daniel Bachman, Deloitte's senior U.S. economist, said, "Rising home prices with steady job creation may buoy consumers' confidence in the economy and create a wealth effect. The debt ceiling and budget debate will resume this fall alongside uncertainty about the implementation of health-care reform, which may cause some concern among consumers, but at a macro level, these factors are unlikely to have a significant effect on the economy and retail sales."
Deloitte is also expecting a 12.5 to 13 percent gain in nonstore sales, encompassing online, catalog and interactive television. Online's impact will also reach beyond serving as a channel for purchases, according to Alison Paul, Deloitte vice chairman and Retail & Distribution sector leader.
"Additionally, shoppers researching their purchases electronically--via their PC, tablet or mobile phone--are increasingly influencing in-store sales, particularly as we see greater integration across retailers' store, online and mobile channels," Paul said. Noting that many retailers are offering programs such as "buy online and pick up at the store," she added, "the store is still a core element of holiday shopping, and retailers leading the way this season will be those that effectively bring together their pricing, promotions, merchandise and inventory management across both their physical and digital storefronts."
advertisement