Harrods' McKee to Become Saks President
Posted on 
September 17, 2013
 by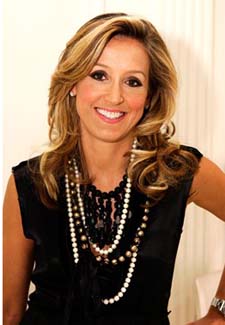 Marigay McKee
TORONTO-Hudson's Bay Co. has named Marigay McKee, chief merchant of U.K. department store Harrods, president of Saks Fifth Avenue, which Hudson's Bay is in the process of acquiring.
The appointment will take effect when Hudson's Bay closes on its Saks acquisition, which is expected to take place at the end of the calendar year. The company had already announced that Stephen Sadove, current Saks chairman and CEO, and Ronald Frasch, president and chief merchant, will leave their posts when the acquisition is completed.
Along with the hiring of McKee, Hudson's Bay also said it has created an Office of the Chairman, which consists of Richard Baker, its governor and CEO, and Donald Watros, chief operating officer. The senior executives of Hudson's Bay's retail businesses, along with executives with the holding company and the heads of certain shared-services units, all now report to the Office of the Chairman.
A Hudson's Bay statement said the creation of this office "is designed to advance the company's development as a growing, premier North American retailer and ensure a seamless merger process with Saks."
McKee has served as Harrods' chief merchant since 2011, responsible for the planning and implementation of the retailer's merchandising and creative strategies. She has been a member of the Harrods board since 2005. She joined Harrods in 1999 and has held responsibilities over the merchandising of its beauty, accessories, jewelry and womenswear lines throughout her career with the company.
advertisement