hhgregg Posts $761,000 Loss in First Quarter
Posted on 
August 4, 2011
 by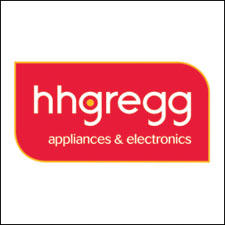 INDIANAPOLIS--Specialty retailer hhgregg reported a net loss of $761,000 in its fiscal first quarter, compared to net income of $2.7 million in the first quarter of its last fiscal year.
The company attributed the transformation of black to red in its bottom line to a same-store sales drop of 13.2 percent in the quarter, along with increases in selling, general and administrative expenses and net advertising expense as a percentage of sales, and a decline in gross margin. SG&A rose 2.4 percent in dollars and 80 basis points as a percentage of sales to 23.9 percent, while net advertising expense was up 10 basis points to 4.7 percent as a ratio of sales. Gross margin dropped 20 basis points to 30.2 percent.
Net sales in the quarter, which ended on June 30, fell 1 percent to $431.5 percent.
Commenting on the "challenging period," Dennis May, hhgregg's president and CEO, said, "We faced the lapping of last year's appliance stimulus, the grand opening sales from 26 new stores during Q1 of last year and our most difficult comparable-store sales comparisons in the past 11 quarters."
May added that the company expects to progress going forward. "Our new stores continue to open strong, and our new-store sales productivity continues to be over 100 percent," he said. In addition, hhgregg has introduced new initiatives to grow its appliance market share, reposition its online capabilities, expand its home-office category and improve its brand awareness.
advertisement