Blogs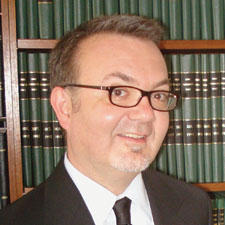 I've heard all the complaints about the High Point Market. It's hard to get around; there's nowhere to stay; it's out of the way; there are no good restaurants.
First of all, any town that has a prominent restaurant called Biscuitville is OK by me. Overall, I thoroughly enjoyed walking the spotless streets and opulent showrooms of High Point, N.C., last month, and would be hard-pressed to say one bad thing about the town or the Market.
To this transplanted southerner, High Point Market is a civilized way of doing business. The charm, relaxed pace and overall community feeling of the place and show are hard to deny.
Even normally hurried New Yorkers seem more relaxed there. Showroom tours almost always start with an offer of a refreshment, then can take an hour or more as manufacturers show off their goods. Lunch is usually available in the showroom - and we're not talking about pre-made sandwiches. Kudos to Aspenhome for the pork loin. After lunch, wine and beer is often an option. Not surprisingly - or coincidentally - buyers tend to linger.
When Brian Casey joined the High Point Market Authority as president in 2006, he surely must have been aware of the High Point naysayers. Casey and the Market Authority tackled all of the previously mentioned complaints about High Point's show by adding transportation and entertainment. The opening of the Las Vegas Market a year earlier added urgency to its actions.
Over the last few years, the High Point Market Authority has encouraged buyers and exhibitors to spend time in downtown High Point following market hours with performances from well-known musical acts. Performers have included Cheap Trick, Kool & the Gang and Peter Frampton. The featured group at last month's show was '70s band Kansas.
While it may be questionable whether or not we are all, indeed, "dust in the wind," Casey said that the fall market was an indisputable success.
"The energy has been phenomenal," Casey said. "We have probably had as many introductions as we've seen in a long time. Vendors know they need to put new things on the floor to keep the retailers coming."
Casey pointed to new showrooms from manufacturers Broyhill, Hickory Chair and Pearson as evidence that companies are investing in High Point.
A High Point highlight last month was an increase in interest and business for the upper-end furniture vendors for which High Point is known, Casey said. "High end has had a great market," he said. "That's really good because it's been tough for them lately."
Exemplifying the designer trade's increased interest in High Point was a well-groomed troupe from Architectural Digest, including new editor Margaret Russell.
Adding to High Point's attraction to the designer trade is the new Antique & Design Center which held its grand opening during last month's market. The 50,000-square-foot building houses more than 50 dealers and artisans.
Another highlight of the fall market was the 10th anniversary of the huge, iconic Showplace building. The celebration included a birthday-cake replica of the 450,000-square-foot center.
That's just a small portion of High Point's more than 11 million square feet of showroom space.
"There isn't anything in the world like this," Casey said.
And that's not something to complain about.