Higher Sales, Reduced Expenses Boost TJX Net 42 Percent in Fourth Quarter
Posted on 
February 23, 2012
 by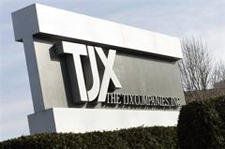 FRAMINGHAM, Mass.-The TJX Cos. closed its fiscal year with a whopping 42 percent gain in fourth quarter net income, to $475.3 million, carried by a modest gain in net sales and expense reductions.
Sales rose 6 percent to $6.7 billion, including a pickup of 7 percent in same-store sales, and selling, general and administrative expenses were down 5.7 percent in dollars and 196 basis points as a percentage of sales, to 15.8 percent. Gross margin for the quarter, which ended on Jan. 28, rose 50 basis points to 27.2 percent.
For the year as a whole, TJX posted an 11.4 percent gain in net income to $1.5 billion. Net sales rose 5.7 percent to $23.2 billion, including a rise of 4 percent in same-store sales.
Carol Meyrowitz, TJX's CEO, termed 2011 "another great year" for the company, underscoring its "flexible business model to perform in almost any kind of economic environment." Meyrowitz added that the company is off to a strong start for the 2012 fiscal year, with same-store sales in February trending toward a 7 percent increase.
advertisement
advertisement
Tweets by @HFNmag