Kohl's Employees Join in Fight Against Breast Cancer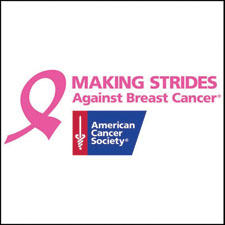 MENOMONEE FALLS, Wis.-Associates of Kohl's, along with family members and friends, participated in the American Cancer Society's Making Strides Against Breast Cancer walk in downtown Milwaukee on May 1.
The effort included employees at Kohl's corporate headquarters and from local Kohl's stores in Wisconsin and Illinois--who made the walk and formed a human pink ribbon as a show of support for the fight against breast cancer. It was part of the department-store retailer's three-year philanthropic partnership with the society, which also includes Kohl's pledge to donate more than $7 million over the next three years to create and support breast-cancer programs in Wisconsin.
The donation will be used to support research, education and patient-assistance programs.
advertisement
advertisement
Tweets by @HFNmag