Kohl's Net Falls 20 Percent in Second Quarter
Posted on 
August 9, 2012
 by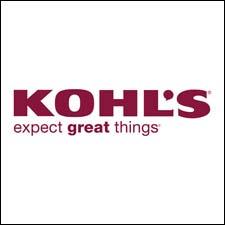 MENOMONEE FALLS, Wis.-In what Kevin Mansell, chairman, president and CEO described as "disappointing" results, Kohl's second-quarter net income took a 19.7 percent fall to finish at $240 million.
Declining sales and margins were the chief culprits in the quarter, which ended on July 28. Net sales slipped 1 percent to $4.2 billion, including a drop of 2.7 percent in same-store sales. Gross margin was off 163 basis points to 39.1 percent, although Mansell said the gross-margin figure was "better than expected."
Selling, general and administrative expenses slipped 1.6 percent in dollars and 14 basis points as a percentage of sales, to 23.2 percent. Mansell said, "Our teams remain disciplined in their expense management and...delivered solid results. We accomplished our goal of improving inventory levels for the fall season and our sales improved considerably in July as units were received."
Kohl's said it expects total third-quarter sales to rise from 1 to 3 percent, with same-store sales trending from flat to a 2 percent increase. "As we look forward to the fall season, we are excited about the fashion content and level of newness in our assortments," Mansell said.
advertisement