MSLO Extends Martha's Employment Agreement, Tabs Gersh as CEO
Posted on 
July 10, 2012
 by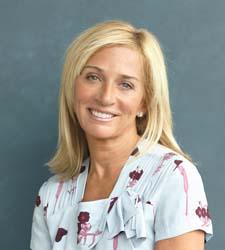 Lisa Gersh
NEW YORK-Martha Stewart Living Omnimedia (MSLO) has extended the employment agreement of Martha Stewart until June 30, 2017, and has named Lisa Gersh CEO.
The new agreement for Stewart has named her founder and chief creative officer, and she continues to serve as MSLO's non-executive chairman. Gersh, who joined the company last year as president and chief operating officer, will retain the title of president. The chief operating officer duties are being assumed by Dan Taitz, chief administrative officer, and Ken West, chief financial officer--both of whom report to Gersh.
The CEO title had not been in use at MSLO for several years. Charles Koppelman, who recently stepped down as MSLO chairman and member of the board of directors, had been principal executive officer until last September. When Gersh became president and chief operating officer in May of last year, MSLO said it anticipated that she would be named CEO within the following 12 to 20 months.
MSLO said the past year has seen it bolster its corporate management and creative talent, and that it's seeking to reinvent its media business for the digital era. In that time, a new PBS show, "Martha Stewart's Cooking School," and its new partnership with J.C. Penney have been introduced as well.
advertisement