NRF Projects 3.4 Percent Retail Sales Gain in 2013
Posted on 
January 29, 2013
 by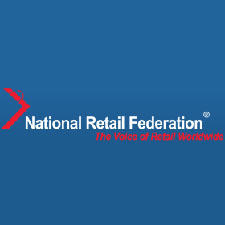 WASHINGTON-U.S. retail sales should rise by 3.4 percent this year, according to a projection from the National Retail Federation.
The increase--which excludes sales by automobile dealers, gas stations and restaurants--is less than the 4.2 percent growth retailers enjoyed in 2012. According to an NRF statement, the forecast takes into account the just-completed holiday shopping season, which "went head to head with Washington's political wrangling over fiscal concerns, shifting consumers' spending plans downward."
NRF based its projection on a continuation of "modest" growth in employment and personal incomes, improvement in the housing sector, containment of inflation and increased consumer confidence toward the latter part of this year.
Matthew Shay, NRF's president and CEO, said consumer spending patterns during the holidays are "an indication of what we are likely to see in 2013. Consumers read troubling economic headlines every day and look at their bottom lines at the end of the month, and they don't like what they see."
Shay also warned, "Pushing fiscal policy decisions down the road will lead to even greater uncertainty and will continue to impact consumers' desire and ability to spend on discretionary items. The administration and Congress need to pursue and enact policies that lead to growth and economic expansion, or it could be another challenging year for retailers and consumers alike."
Meanwhile, NRF's digital division, shop.org, said online sales should rise between 9 and 12 percent this year. The division said online sales in November-December 2012 gained 11.1 percent over the same period in 2011.
advertisement