Pier 1 Boosts Second-Quarter Sales 10 Percent
Posted on 
September 1, 2011
 by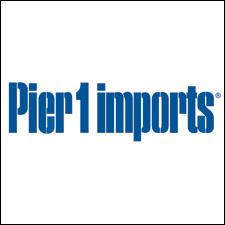 FORT WORTH, Texas--Net sales for Pier 1 Imports finished the second quarter at $340 million, 10 percent ahead of the company's second-quarter sales from last year.
The increase included a same-store sales gain of 10.8 percent, on top of the 11.5 percent rise Pier 1 logged in last year's second quarter. In addition, the company said merchandise margins are expected to reach 59.3 percent, 100 basis points ahead of last year. Increases in store traffic and average ticket drove Pier 1 to its strong performance in the quarter.
Alex Smith, president and CEO, said merchandise margins for Pier 1 were strong across all product categories. Smith added that Halloween, fall and harvest merchandise had been placed in the stores by early August, and "customers are reacting favorably to this merchandise, which bodes well for the second half of the year."
advertisement
advertisement
Tweets by @HFNmag