Ross Stores Boosts Net 15 Percent in Second Quarter
Posted on 
August 18, 2011
 by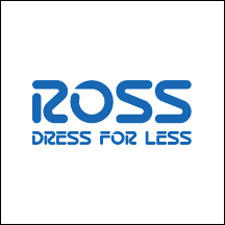 PLEASANTON, Calif.-With both sales and gross margin on an upswing, Ross Stores posted net income of $148.3 million, up 15 percent, for its fiscal quarter ending on July 30.
Net sales gained 9.3 percent to $2.1 billion, including a same-store sales pickup of 5 percent. Gross margin edged up six basis points to 27.1 percent, thanks to higher margins on merchandise sales and the leveraging of occupancy expenses. Selling, general and administrative expenses rose 5.8 percent in dollars but declined 51 basis points as a percentage of sales, to 15.4 percent.
Michael Balmuth, Ross' vice chairman and CEO, said the second-quarter results were better than expected, but said the company would be cautious about the outlook for the remainder of the fiscal year. Balmuth cited the still-uncertain economic environment and added, "It is also unclear how higher sourcing costs and expected price increases throughout all of retail will impact our business."
advertisement