Sears Names James to Head Kmart
Posted on 
August 12, 2014
 by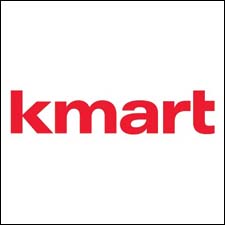 HOFFMAN ESTATES, Ill.-Alasdair James has been appointed president and chief member officer of Kmart by the mass retailer's parent, Sears Holdings.
In his new role, James oversees the Kmart operation, including the driving of the format strategy, managing profit and loss and "aligning merchandise, marketing, pricing and selling with the needs and wants of Shop Your Way members," according to a Sears Holdings statement. He works with the parent company's chairman and CEO, Edward Lampert, and reports to the Kmart business unit's board of directors.
According to a corporation spokesman, the position of Kmart president and chief member officer is a new one, specifically focusing on Shop Your Way members who shop at the Kmart retail business.
Before taking his new post, James had served in a number of roles with Tesco, the U.K.-based mass retailer, most recently as commercial director for its global business unit. Prior to that, he held executive positions with GlaxoSmithKline and PepsiCo.
advertisement
advertisement
Tweets by @HFNmag