Sears Same-Store Sales Dive in Q4
Posted on 
January 10, 2014
 by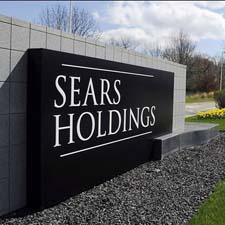 HOFFMAN ESTATES, Ill.-Same-store sales for Sears Holdings were down 7.4 percent for the fourth quarter through Jan. 6, according to a preliminary statement about the quarter from the parent of Sears and Kmart.
The falloff included a 9.2 percent drop in same-store sales from Sears domestic stores and a decrease of 5.7 percent from Kmart stores. Both stores saw same-store sales fall in most categories. At Sears, the most notable decreases occurred in consumer electronics, tools and home appliances. Consumer electronics, grocery and household, and toys were the major declining categories at Kmart.
Sears Holdings also said it expects its net loss for the fourth quarter, which will end on Feb. 1, to be between $250 million and $360 million, compared to the $489 million net loss from last year's fourth quarter. For the full fiscal year, the total company net loss is projected at between $1.3 billion and $1.4 billion, compared to the net loss of $930 million logged in the last fiscal year.
The company also said in the statement that it continues to make progress in its transformation from a store-based company to the Shop Your Way program and platform, in which the company serves member customers in the manner most convenient to them, whether it's in store, in the home or through digital devices. Shop Your Way accounted for 69 percent of the total corporation sales in the nine weeks through Jan. 4, compared to 58 percent of sales for the same period last year.
advertisement