Blogs
Small Steps in the Right Direction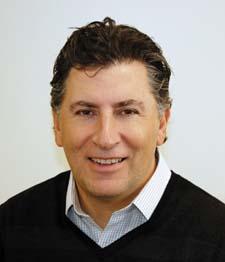 Seth Mendelson
There are simply no more excuses for the industry not to step it up a bit.
For at least two years, many retailers and suppliers in the home furnishings industry lamented the fact that the recession forced them to hold the line on spending, which limited product introductions and new merchandising programs. The result has been a form of stagnation that has contributed to the industry's downturn.
As retailers moaned, suppliers circled the wagons and waited for the light at the end of the tunnel. Guess what? It's here. In early April three leading home furnishings retailers--Bed Bath & Beyond, Williams-Sonoma and Pier I--reported financial figures that were significantly higher than expected, showing that each has weathered the last few months in fine form. Consumers may not be flocking back to these chains, but the door seems to be opening a lot more.
The reason may not be an improved economy. It may be that consumers have simply had enough with not spending money and have decided that if they are not going on expensive vacations or having expensive dinners, they can at least spruce up the house a bit with merchandise that may not break the bank.
Financial reports showed that each of these chains put their house in order after struggling through the depths of the recession. Now, with consumer confidence showing a slight rebound and spending increasing, it appears that all three of these operations will benefit.
Pier I may be the best example. The chain posted 8 percent revenue growth in the latest quarter and has initiated several new merchandising concepts and cost-saving initiatives to survive the bad times and thrive in the good times. Bed Bath & Beyond showed it is the industry leader by continuing to develop retail formats that play to consumer demands. Williams-Sonoma simply fine-tuned its mix to ensure that it carries what consumers want.
Regardless of the method, these retailers prove that consumers are again spending money in the home furnishings world. To keep the trend going in the right direction--especially as dramatically higher energy prices threaten the recovery--retailers and suppliers must offer consumers the right products for the times, at the right price.
Seth Mendelson is vice president, group publisher and editorial director at Macfadden Communications. He can be reached at smendelson@hfnmag.com.