Surtex Panel: Americans More Aware of Design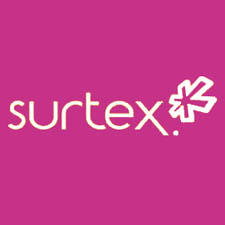 NEW YORK-U.S. consumers are showing a greater interest in surface design, according to a panel of design experts held yesterday at the Surtex trade show.
Titled "America Embraces Design...Finally," the session included David Bolotsky, founder and CEO of UncommonGoods.com; Elizabeth Bournaud, design with Francois Bournaud of Paris; David Hedley, managing director of Artwork Design; Michelle Ishay-Cohen, executive art director of Abrams; Tom Mirabile, senior vice president of global trend and design for Lifetime Brands; Rich Roman, president and CEO of Revman International; and Lynn Shanahan, CEO of C2 Group and acting president of Marimekko North America. It was moderated by Dan Rubinstein, editor-in-chief of Surface magazine.
The consensus of the panel was that Americans, as Shanahan expressed it, "have always been sponges for design." With people spending more time at home and with design in the forefront in a variety of media, "this era is a great time for textiles design," she said. Mirabile added that there is an increased interest in surface design in
housewares
as well, reflected in consumers' choices of bolder patterns even on smaller housewares products.
The panel also said companies such as Apple and Starbucks can teach other manufacturers about the importance of design. "These companies listen to their designers," Ishay-Cohen said. "Manufacturers can learn from companies such as Apple and Starbucks about the idea of quality from design, which gives consumers products they can trust."
The danger among companies with design-centric cultures is that they can lose sight of what's important. "We get focused on the esthetic and forget the consumers and the retailers," Mirabile said. "The middle man is usually the retail buyer, who may believe that the consumer isn't ready for a particular design. We have to keep our fingers on the pulse of what the consumer is ready for." - David Gill
SPONSORED: Abbyson's Fashion-Forward Collections Shine in High Point

   More Videos
Tweets by @HFNmag