Survey: Strapped Millennials Focus on Low Prices
Posted on 
April 30, 2012
 by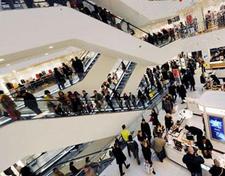 NEW YORK-Millennial shoppers, those in the range of 18-34 years old, are more focused than ever on finding products for the lowest prices possible, according to the results of a survey by WSL/Strategic Retail.
According to the report on the survey, titled "Moving on 2012" and part of WSL's "How America Shops Megatrends" series, 80 percent of millennials believe that it's important to get the lowest price on things they buy. Also, 60 percent of this group are likely to choose a lower-priced brand over their usual brand, if they can save money. Fifty-seven percent of this demographic search online for discounts before shopping, and 63 percent are sticking to only those brands and stores they know they can afford.
The survey also found that millennials represent the highest percentage of American consumers who do not have enough money to cover their basic needs; 25 percent of this demographic falls into that category, compared to 17 percent of 35-54-year-olds and 13 percent of those 55 and older.
"This decline in millennial spending power presents a significant challenge to brands and retailers who have long considered young adults to be the 'golden ticket' to sales growth," said Wendy Liebmann, WSL's CEO. "Businesses must begin rethinking their strategy to lure these shoppers to buy (and) they must re-evaluate the power of this generation to support new brands and stores."
advertisement