Target to Focus on "Strategic Growth" Over Long Term
Posted on 
January 21, 2010
 by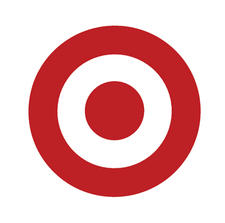 MINNEAPOLIS--Target plans to announce its plans for growth in both traditional and new areas at a meeting with members of the financial community in Philadelphia today.
In a statement, the mass merchant said it will focus on continued growth within existing stores, which it will achieve through a "substantial store remodeling effort," involving the investment of $1 billion in the renovation of 340 stores this year alone. It will also build new Target stores in traditional formats in its existing trade areas, with a goal of less than 10 additional locations this year, net of closings and relocations, with the opportunity to increase that number in 2011. Target is also set to develop a new smaller-store format with an edited merchandise assortment, to meet the needs of consumers in dense urban markets--a concept Target plans to test within the next few years.
The retailer is also gearing toward expansion outside the United States, with specific growth plans for Canada, Mexico or Latin American over the next three to five years.
In the statement, Gregg Steinhafel, chairman, president and chief executive officer, vowed that Target "will apply the same rigorous financial discipline that we have applied historically, ensuring a returns-based approach and the prudent use of capital."
advertisement