Target's Online Feast
Posted on 
April 2, 2013
 by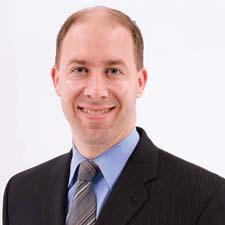 By David Gill
With its pending acquisitions of Chefs Catalog and Cooking.com, Target has moved to bolster its standing as an online supplier of cooking and kitchenware products.
The online element is crucial to both of these deals. "We know consumers are increasingly looking online for cooking solutions to make their lives easier--from utensils and cookware, to recipes," said Casey Carl, Target's president of multichannel and senior vice president of enterprise strategy. "These strategic transactions provide us a great way to address this growing opportunity and will offer expanded online options for our guests."
Financial terms were not disclosed. When the deals close, the two businesses will be combined to create a wholly owned subsidiary of Target. Both businesses will operate under their current brand names.
Tim Littleton, president and chief executive of Chefs Catalog, will be president of the new subsidiary, reporting to Carl. Tracy Randall, chief executive and co-founder of Cooking.com, will become a consultant to Target.
"Chefs has grown and thrived online by offering a well-edited selection of leading kitchen tools, gadgets and accessories," Littleton said. "Combined with Cooking.com and their strong Powered By partnerships, their vast array of recipes and user-driven product ratings and reviews, we believe we're well-positioned to provide an even richer online experience for our collective customers."
Along with establishing a larger presence in cooking products, Target is on course to expand into an international retailer. The company instituted soft openings of 21 locations in Canada--making Target Canada, in effect, a reality.
All of the locations are in southwest Ontario. Overall, Target has slated 124 store openings north of the border for this year.
advertisement
advertisement
Tweets by @HFNmag