Blogs
The Monkey-in-the-Middle Blues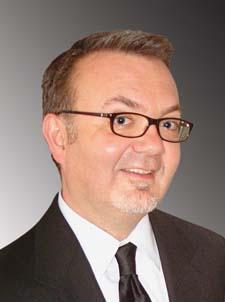 Remember the children's game "monkey in the middle"? It was a blast for the kids throwing the ball, but it was not so much fun for the kid in the middle as he ran back and forth struggling to grab control.
Early reports of the recent holiday sales period reminded me of this playground favorite. Macy's, along with mass merchants Walmart and Target, lobbed the ball back and forth while the middle-tier players such as Kohl's, J.C. Penney and Sears--the monkeys in the middle--were not having a great time.
While official reports hadn't been released at press time, fourth quarter sales for home furnishings retailers appear to have reflected the larger, overall state of the individual chains. Troubled mid-level stores like J.C. Penny and Sears had difficulty appealing to customers, while Macy's, Target and Walmart racked up respectable numbers.
Both Sears and Kohl's have already hinted that fourth quarter sales didn't meet expectations. Meanwhile, J.C. Penney's stock took a beating from reports that holiday sales were down nearly 30 percent during the all-important holiday season. The fourth quarter disappointment follows a similarly precipitous sales drop in the third quarter.
This is the latest slap that CEO Ron Johnson, the former head of the mega-successful Apple Stores, has endured since taking over the chain. After being named to lead J.C. Penney a year ago, Johnson loudly and confidently proclaimed that his chain would emphasize every day low pricing and ditch its revolving sales promotions. After a few disastrous sales quarters, J.C. Penney has resumed at least some of its sales events.
J.C. Penney's strategy to rise above the troubled middle tier of retailers hinges on its plan to transition into a destination for in-store shops. Planned-for vendor shops include Levi's, Joe Fresh, Jonathan Adler and Martha Stewart.
The Martha Stewart inclusion has been problematic for J.C. Penney, as the chain is now embroiled in a lawsuit with Macy's, which also sells Martha's goods. At the same time, Martha Stewart's presence in the public eye has dissipated significantly with the canceling of her daily television show on the Hallmark channel, along with the closing of a couple of her namesake magazines.
Nevertheless, the various in-store shops are already in place in a few J.C. Penney locations, and early sales reports are positive.
Both Johnson's radical moves at J.C. Penney and the most recent fourth quarter holiday sales reflect just how tough it is for retailers playing the middle tier. In general, consumers have been trained to expect low prices or exclusive products found only at upper-end distribution channels.
If Johnson's in-store shop strategy succeeds, J.C. Penney will transcend into a trendy department store--and escape from its monkey-in-the-middle cage.