Columns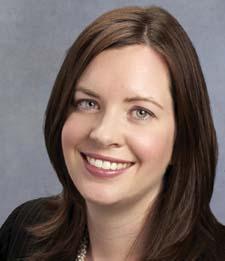 Kristi A. Davidson
Last month we talked about the wrong way to use a celebrity's endorsement. Now let's talk about the right way--because, let's face it, celebrity endorsements sell.
Endorsement agreements contain many of the same provisions you would find in any contract; the trick with celebrities is to make things as explicit as humanly possible (and to be prepared for quirks of the trade). Here are some things you should consider:
Clearly define the parties, including any management company or agent who will be signing for or binding the celebrity.
Set the parameters of the endorsement. This includes the product(s) being endorsed (is it a single product, a line of products, all products under a particular brand, etc.); the services required of the celebrity (maintaining flexibility as the campaign takes shape); whether the celebrity's name or image will be used and how; whether the celebrity will be allowed to "approve" promotional materials; the medium to be used (print advertising, social media, etc.); duration (taking into account things like time needed to sell remaining inventory); geographic reach (local, national, international); and the amount and form of compensation (fixed fee, appearance fee, different fees for different uses, regular payments, expenses, etc.).
License intellectual property. If the celebrity is associated with any intellectual property that you would like to use (such as a trademarked nickname, logo, catch phrase, etc.), obtain those use rights. Make sure whoever owns those rights, such as a corporate entity, is a party to the agreement.
Protect exclusivity. Intuitively, you know to ensure that a celebrity does not endorse directly competing products and services. But what about areas you see as opportunities for expansion? Or antithetical products? Or taking a controversial social or political position? Think about timing, too. Do you want the celebrity endorsing a competitor's product immediately after your campaign ends?
Incorporate early exit fees. Negotiate your right to end the campaign early if something goes wrong--or even if the campaign is not as successful as expected.
Include as broad a morals/behavior clause as you can get. How do you want the celebrity to act--and not to act? In this day and age, just being accused of something can tank a celebrity's endorsement value.
Describe remedies and enforcement rights in the event of infringement. Make sure your remedies are clearly described, including your right to monetary (even liquidated) damages and an order of prohibition. Consider where you want--or do not want--to file suit and what state's law is most desirable.
Get the celebrity's consent to obtain insurance. If the celebrity endorsement is particularly integral to your business, consider key man or similar insurance; but make sure you get the celebrity's consent first.
By keeping your eye on these goals, you will be well on your way to a successful endorsement deal.
Kristi Davidson is a shareholder in the New York City office of Buchanan Ingersoll & Rooney. She has many clients in the home goods and consumer products industry. She can be reached at kristi.davidson@bipc.com.
Editor's Note: The comments are those of the author and are not necessarily views shared by HFN or Macfadden
Communications.