Walmart Responds to N.Y. Times Story on Mexican Bribery Investigation
Posted on 
December 18, 2012
 by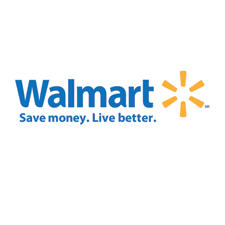 BENTONVILLE, Ark.-Walmart has issued a statement in response to yesterday's New York Times story regarding specific allegations of bribery of Mexican officials.
The story was a followup to a Times article published in April, which revealed alleged bribes paid to local Mexican officials by Walmart de Mexico executives in 2003-2004. Yesterday's story provided additional details on these instances, including bribes paid to local officials, totaling more than $200,000, in the instance of a Walmart built near the historic pyramids in Teotihuacan. The story also supplied details on other alleged instances of bribery in Mexico, and said the retailer is looking into possible bribery instances in China, India and Brazil.
In the statement, attributed to David Tovar, Walmart's vice president of corporate communications, the company said it is still conducting its own investigation, which is being overseen by the audit committee of its board of directors. "At this point," Tovar said, "the investigation is still ongoing, and we have not yet reached any final conclusions."
Tovar also said Walmart is cooperating with investigations into the matter being conducted by the U.S. Department of Justice and the U.S. Securities and Exchange Commission, looking into possible violations of the U.S. Foreign Corrupt Practices Act. This law makes it a crime for American corporations or their subsidiaries to bribe foreign officials.
In a separate statement issued to Walmart employees, Mike Duke, president and CEO, said, "We take these allegations very seriously because, as you know, we do not accept ethical violations in our company." Duke emphasized that integrity is "the foundation of our Walmart culture ... The only way our company can grow and thrive is for every Walmart associate to do the right thing--24/7 in every country that we operate in."
advertisement
Donny Osmond Home Adds Decorative Accessories

   More Videos
advertisement
advertisement
Tweets by @HFNmag