Walmart Tops U.S. Retailers in STORES Report
Posted on 
July 1, 2011
 by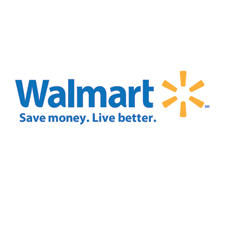 WASHINGTON-Walmart finished number one in a listing of U.S. retailers, ranked by 2010 U.S. sales, provided by STORES magazine, part of the National Retail Federation's publishing group.
Based on research supplied by Kantar Retail, the list put Walmart's 2010 U.S. sales at $307.7 billion. Following in the list are Kroger, number two at $78.3 billion; Target at $65.8 billion; Walgreen at $61.2 billion; and The Home Depot at $60.2 billion. Rounding out the top 10 were Costco at $59 billion, CVS Caremark at $57.5 billion, Lowe's at $48.2 billion, Best Buy at $37.1 billion and Sears Holdings at $35.4 billion.
"This year's top 10 features retailers that operate in six different core formats and that, in aggregate, run everything from non-store retail to convenience stores to massive supercenters," said Bryan Gildenberg, chief knowledge officer of Kantar Retail.
Among the biggest moves up the ladder in this year's list was Apple Stores, which climbed from number 52 in its 2009 sales to number 21 last year, to $18 billion. Amazon.com rose from number 26 to number 19 between the two years, finishing 2010 at $18.5 billion.
advertisement
advertisement
Tweets by @HFNmag