Western Furniture Opens Dubai Flagship With Lexington Gallery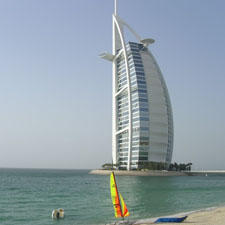 DUBAI, U.A.R.-Western Furniture opened its flagship store here earlier this month with a gala ceremony attended by more than 400 people.
A highlight of the new store is a Lexington Home Brands gallery representing the largest presentation of the brand in the region.
"Dubai is a dynamic and vibrant international destination," said Phil Haney, president of Lexington who was on hand for the grand opening. "One finds great respect for the traditions of the east combined with a keen interest in the lifestyle of the west."
"The concept of this showroom is to provide consumers with a unique experience," said Mikdad Bhabhrawala, general manager of Western.
"The new showroom is targeted at consumers who share a passion for elegant, durable and comfortable furniture."
Dubai, which is billed as the eighth most visited city in the world, is establishing itself as a shopping mecca with the recent opening of the world's largest shopping center, the Dubai Mall, and such western retailers as Bloomingdale's
SPONSORED: Abbyson's Fashion-Forward Collections Shine in High Point

   More Videos
Tweets by @HFNmag