WSL Survey: Shoppers Have Adopted "Cautious" Outlook
Posted on 
October 25, 2010
 by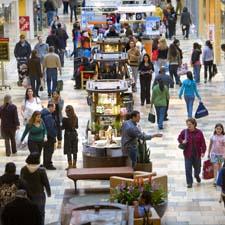 NEW YORK-Consumers responding to a survey conducted by WSL Strategic Retail indicated that they are returning to spending--but with a wary mindset.
The concerns are evident from the participants' answers to key questions about the economy. According to WSL's annual How America Shops: The Pulse of Shopping Life study, 37 percent of the participants said they believe that the recession will last another three years, up 23 percentage points from the responses to last year's survey. In addition, six percent said their finances improved in the year leading up to the survey (which was conducted in August), as opposed to the 46 percent in last year's study who said they expected their personal finances to recover in a year.
Also, 31 percent of the participants said they now have no idea when their finances will recover, up 13 percentage points from last year's survey.
Still, one of the conclusions from the responses is that Americans are returning to spending, but with a cautious attitude. Fear of what could happen next keeps one-half of the respondents from shopping, but this percentage was down 13 points from the same responses to this survey in October 2008. Meanwhile, 72 percent said they will pay more attention to price on just about everything they consider purchasing.
advertisement