Capel and COCOCOZY to Launch Collaboration at High Point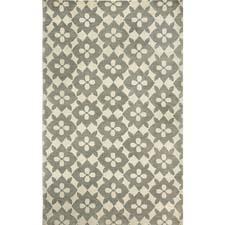 By Andrea Lillo
An interior design blogger with a loyal following has partnered with Capel Rugs to debut a new licensed collection of rugs at this month's High Point Market.
Coco, the blogger behind the decor and interior design blog COCOCOZY, has designed textiles before, but this is her first
rug
collection. To launch the new brand, Capel will host "Cocktails with Coco" on Monday, Apr. 22, from 4 p.m. on in its Market Square showroom, space 112, so attendees can meet Coco in person.
"I think rugs are such an important part of home design," Coco told HFN. "A beautiful rug can create a solid foundation for the look of any room ... I am beyond thrilled to now have rugs as part of the COCOCOZY collection ... This entire experience has been fantastic."
Capel's Tami Watras, vice president-product and creative director, liked Coco's design sense and style, and decided to reach out to her to see if she was interested in collaborating on a rug collection--the first time a company has partnered with a blogger before, Watras believed. But it makes sense: "We're not doing things the same way anymore."
"Coco has great style; she's very funny," Watras added. Coco was already designing pillows and textiles--"she was just missing rugs ... It was a natural for us."
The initial launch will consist of five Indo-Tibetan handknotted designs, which are graphic looks translated from Coco's existing textile collections. Each will be offered in several colorways and four sizes: 5-by-8, 7-by-9, 8-by-11 and 9-by-13. A 5-by-8 will retail for $799.
Coco called her design aesthetic "accessible chic." "I like things to be beautiful but I also like to create designs that are not too posh for the every day person to comprehend," she told HFN. "So I hope these rugs are appealing to a wide range of people."
And Coco fits perfectly with Capel's other licensed designers: Genevieve Gorder and Kevin O'Brien. "They're all true designers," Watras said. "Everyone comes to the table with different expertise."
Video: Color Comes on Strong at High Point Market

   More Videos
Tweets by @HFNmag