Blogs
Blog: How Many Miles Will I Walk at Market?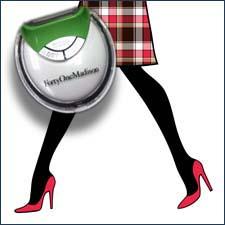 By Allison Zisko
So I've got my Forty One Madison pedometer set and ready to go for this week's walk-a-thon, also known as the New York Tabletop Show, and I'm curious to see how many steps I actually take over the next few days.
Permanent showroom building Forty One Madison has come up with a clever promotion for this spring's market. It sent pedometers to the journalists attending the show this week, encouraging us to keep track of the number of steps we take while walking the halls and visiting the showrooms in the building (there are 20 floors of showrooms, in case you've wondered). This Friday we are invited to post our total mileage on Forty One Madison's Facebook Wall for a chance to win dinner for two at A Voce, the restaurant on the ground floor of the building.
I love this idea. I'd guess that anyone who attends this market--not just us journalists--goes home or to a hotel a little weary every night. It seems like I do an awful lot of walking (I have to add here that I also walk way beyond Forty One Madison during the course of the show), but perhaps it's not nearly as much as I think. Maybe I do more standing than walking, or maybe it's because the shoes I wear are slightly less comfortable than the ones I typically put on, or maybe it's simply because I sit at a desk for too long every day and am just not used to it.
So I'm curious to see how we all do. And if anyone in the industry is already in the habit of tracking their steps during market, I'd love to hear your results too. Health experts recommend we walk at least 10,000 steps a day. Let's see how close I get to that figure this week.